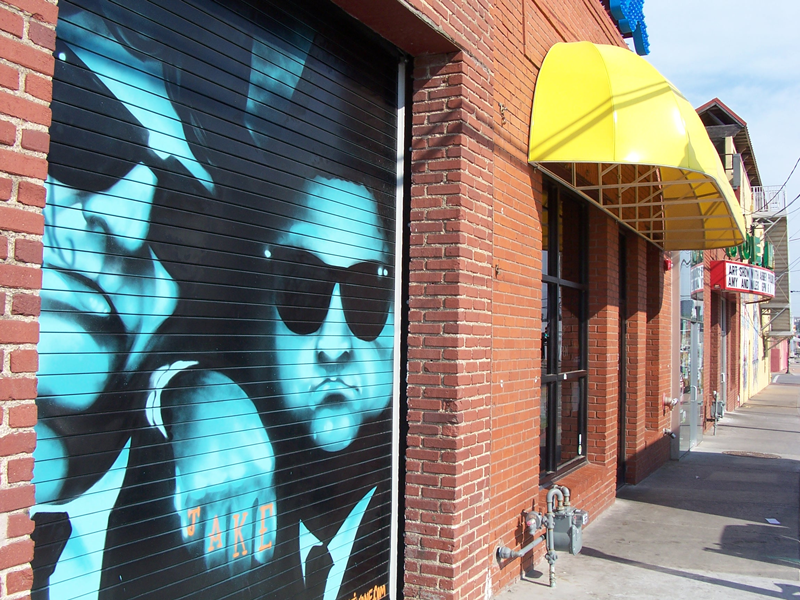 Project: Restaurant
Location: Tulsa, OK
Description:Historic Renovation
This building once was an old vacant warehouse in the Downtown Tulsa Brady district and is now the new location of Tulsa's newest BBQ & Blues establishments. Prior to construction, this building consisted of four brick walls, a worn out roof and unlevel flooring. Cowen made the following improvements: new 3500 sq. ft. concrete slab, new TPO roof, new plumbing, electrical, HVAC, relocated old overhead electrical lines underground, utilized one 20-ft. shipping container for his/her restrooms and one 40-ft. shipping container for the new bar, installed structural steel for future rooftop bar expansion, maintained the original storefront entry and updated glazing, 
more
removed a 600 sq. ft. portion of adjacent building and turned it into an open courtyard space, full-service kitchen equipped with custom smoker capable of smoking 750 lbs of BBQ, two custom graffiti murals inside and outside the building, recycled wood panel walls, finished plywood flooring w/beer bottle caps fasteners and a 25' piano bar (keys & all).