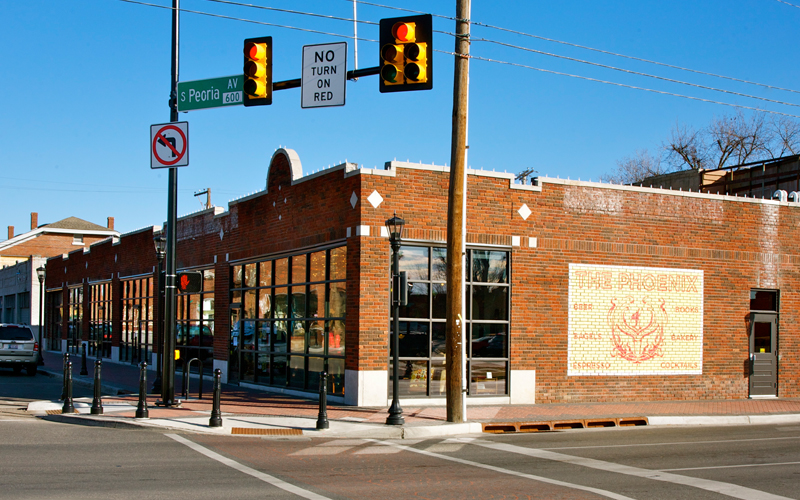 Project: Restaurant
Location: Tulsa, OK
Description:Build Out Restaurant
This existing 4,000 sq. ft., single-story brick building registered with the Oklahoma Historical Society. The coffee shop/restaurant renovations included demolition of the existing slab on grade and storefront, new structural reinforcing of roof structure to accommodate 15 tons of HVAC equipment, new-dyed concrete slab, light gauge metal framing and drywall partitions, all new mechanical, electrical, plumbing systems, and 1,000 sq. ft. of aluminum storefront facade. 
more
The facility amenities included a coffee/spirits bar and lounge, a 1,500 sq. ft. dining area, a 1,500 sq. ft. kitchen, walk-in cooler, library, ADA restrooms, and utilized low VOC finishes including reclaimed wood for the bar top and wall veneer. Cowen, along with One Architecture LLC , completed this project in 2013.