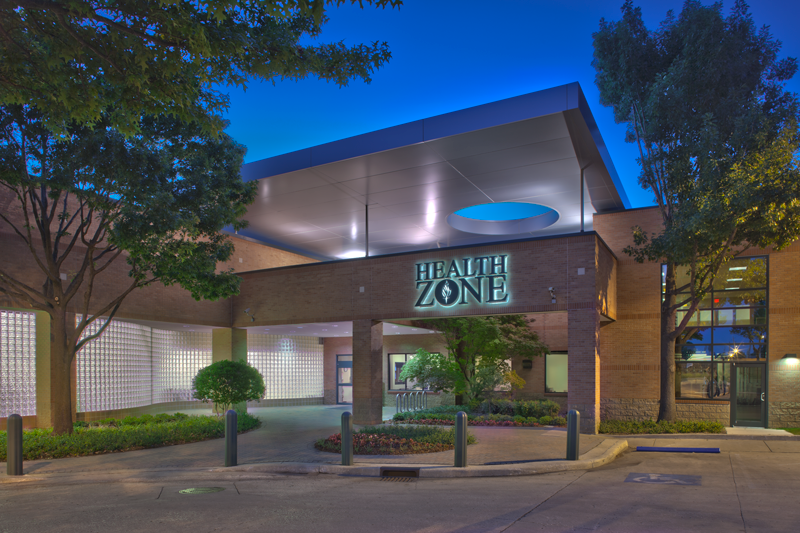 "You have great subs on the (Saint Francis) Health Zone Project!"
– Katy Hall, Saint Francis Health System
Project: Healthcare Fitness Center 
Location: Tulsa, OK
Description:Total Renovation of Health and Fitness Center
Cowen provided construction services for a 69,000 sq. ft. complete renovation to the sq. ft. HS fitness facility. The facility included a new juice/snack bar and coffee shop, complete locker room updates, renovated lobby, offices, bathrooms, classrooms and conference room. 
more
This project also included the reconfiguration of the basketball court and exercise event area, reengineered racquetball courts, new aquatic renovations at both pools, and renovation of the second floor cardio area. 
Additional amenities for club members include digital key-pad, larger showers, new vanities, the addition of a steam room and sauna in the main lockerrooms, new equipment throughout, new resurfacing on the indoor track, WiFi and iPod docking stations for equipment.
One of the major challenges immediately recognized during planning of this construction project was the severe grade delta between each of the structures—the existing facility, the new medical office building and the new parking garage. On top of the complexity of building such a large structure, with the parking garage, connecting skybridge, green rest area and the water feature, this construction was done in the wettest Oklahoma season on record.
The overall campus is 22 acres.